Australia – Fisherman´s and the Butcher
Down under – The continent on the other side of the world
Phillip Island / Australia | 16th  October 2022 | Autor + Image Oliver Schendzielorz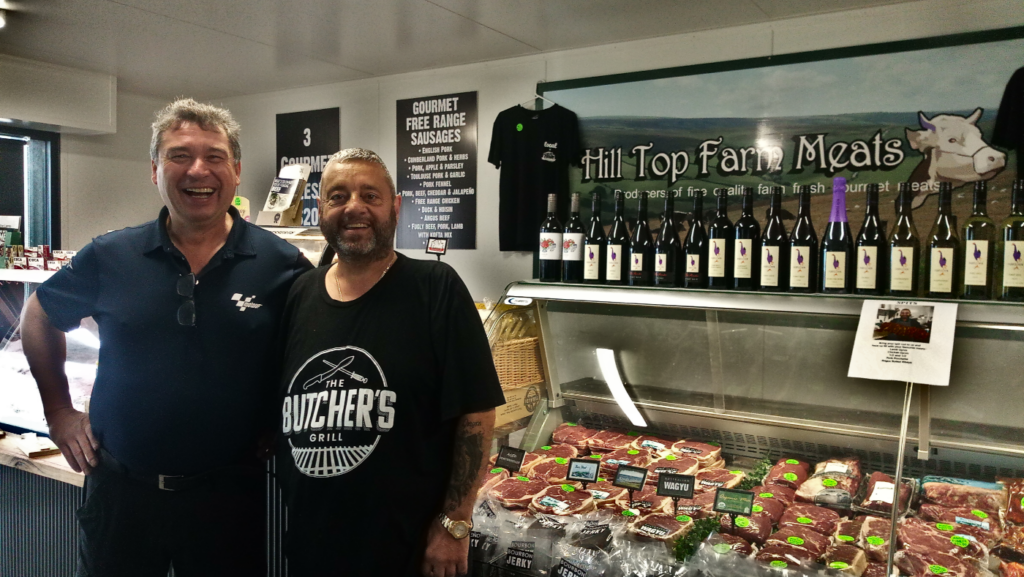 Down under – The continent on the other side of the world. The Australian Grand Prix takes place on Phillip Island, a 100 km² island about 80 km south of Melbourne. The island is accessible via a bridge and is one of the largest nature parks in Australia. The most famous natural spectacle on the island is the Penguin Parade, where the little penguin colony wanders into the water in the morning and returns to its dwellings on the coastal rocks in the evening. In the various wildlife parks of the island you can visit and experience koalas, wombats, kangaroos and much more of Australia's wildlife. Of course, I was also curious about what Australian cuisine has to offer. Unfortunately, one can not really speak of an original cuisine of Australia, as with the settlement by the English in the 18th century, the English cuisine was established. By opening the country to more immigrants from all over the world in the 20th century, we now find an interesting and exciting crossover cuisine in Australia. Of course, my first way led me as a fish sommelier directly to the sea, more precisely to San Remo, the harbour town with the bridge that connects Phillip Island with the mainland of Australia. This is home to San Remo Fisherman's Co-op. The cooperative holds one of the three fishing licenses of the state of Victoria and catches with its boats in Bass Strait, the strait between Australia and Tasmania, mainly smooth sharks, snapper, flathead, wrasse, crabs, octopus and scallops. With their direct marketing concept, they supply the local gastronomy fresh from the fishing boat and sell fresh or ready-made products in their fish & chips restaurant. Of course, I had to try the Gummy Shark and the Flathead, because both are not really everyday fish with us.
Next on the agenda was meat, and as a qualified meat sommelier I am of course aware of the excellent quality of Australian beef production. Here I got a great tip from the locals: The Hill Top Farm of Master Butcher Paul Joseph on Coghlan Road just before the island capital Cowes. I was immediately amazed by his selection of great beef specialties, whether directly from the island or from the Australian mainland: Angus, Wagyu, everything from pasture, wet aged, dry aged, various grilled sausage variations, delicious homemade Australian pies. Of course, we also talked shop and found out that a porterhouse steak in Australia is made of the low-rib piece, but always without bones and fillet and the Australian makes no difference here. For him, everything with a fillet is a T-bone steak. I took and tasted various Angus and Wagyu steaks both wet and dry-geaged. The quality of the meat was phenomenal and truly at the highest level.
Thank you Paul for this great dining experience! I made an English version especially for you.
Greetings from Germany, Oliver!
directly to Hill Top Farm Butcher